Netflix is currently trialling a crackdown on password sharing. The company is currently experimenting on how they can clamp users who are using shared passwords.
Users have reported seeing a screen saying, "If you don't live with the owner of this account, you need your own account to keep watching."
According to Netflix spokesman they want only authorized users to use the platform.
"This test is designed to help ensure that people using Netflix accounts are authorized to do so," said the executive.
Netflix is trying to crack down on ineligible users, though it is unclear how many people use the platform against their terms of service. The company has in the past accepted it knows people are sharing passwords but tackling the problem is a complex affair.
If Netflix detects that someone is trying to use the account without being an account owner, they'll be asked to verify later or verify being an account owner through an email code or text code.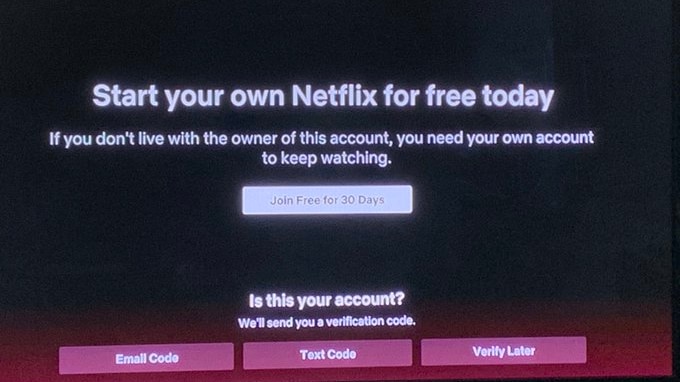 During a 2016 webcast, Netflix co-founder and chief executive Reed Hastings said: "Password sharing is something you have to learn to live with, because there's so much legitimate password sharing, like you sharing with your spouse, with your kids, so there's no bright line, and we're doing fine as is."
Password sharing has been something streaming has been forced to leave with though clearly know it's a costly affair. Analysts estimate that password sharing costs the streaming industry about $9 billion.